Here ya go!
Here's the Turning Point Tapping Mastermind #3!
Below is the video from the Lead Magnets training.
(You may see a huge white space between this paragraph and the video – not sure why that happened – just scroll down to the video!)
.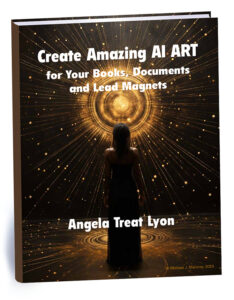 Click HERE to download the AI for Art BONUS to your computer.
HERE are 2 Book Templates you can use!
BOOK TEMPLATE – VERTICAL – WORD DOC
BOOK TEMPLATE – VERTICAL – OPEN OFFICE
Please let me know how you do with this – I'd love to see what you create!

aloha –
Angela