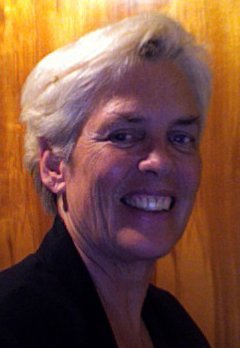 As a Business Success Consultant, I have helped artist, authors, writers, and other creatives, as well as entrepreneurs and women over 50 from all over the world, to overcome the fears and other obstacles that keep them from living the lives they dream of.
Once we clear what is standing in your way, and refocus on what you desire and want to create, we can then plan and start to take the steps that lead to the magic of your Dream life/business.
All through the process, no matter whether you're just starting out in life or in business, or a seasoned CEO, there are always times when it would be easy to fall into the downward spiral of self-doubt, worry and fear. I support you in getting through those times, coming out the other side so you can keep building and keeping your precious, unique Dream alive.
WHAT DREAM DO YOU WANT TO BUILD?
If you are an entrepreneur, thought leader, teacher, Health, EFT or Energy Coach, you are the kind of person I love to work with!
I specialize in helping you quit feeling scattered, anxious, fearful, exhausted and overwhelmed, so you can work less, save more time, help way more people and make way more money.

I work with you to relieve, resolve, and even eliminate detrimental or destructive physical, mental and emotional habits that are in your way.

Now we can strategize the steps you can now take on your new level of success, so you can integrate everything you love to do into one cohesive, profitable whole.
It's my passion and unique gift to be able to help you take your life and/or business way beyond what you originally thought you would or could – as fast, fun and fulfilling as you can make that happen.
Are you an author with a book brimming in your mind, keeping you up at night … but don't know where to start? Or maybe you have a manuscript that has been on the back burner for 40 years! I'll help you birth that baby and publish it!
Are you an artist struggling to sell your work? I know all about that one! I'll help you get past self-doubt, intimidation, dislike of online technology, and more, so you can finally see some money pour into your bank account.
Is your coaching business wobbling and weak in the knees? Is it invisible on the market? Does it seem like your dream of using your unique skills to coach the just-right-for-you clients is impossible at this point? Let's you and me get your biz going, so you can serve people the way you know you can!
How I can help you help yourself

I do my best to help as many people as I can to fulfill their heart's deepest desire, in ways that are totally aligned with them, their eternal, perfect Being and the unique-to-them Way they do things.
If you'd like one or more private sessions, please contact me HERE!
Here's how I do that:
… I listen carefully and compassionately so you can feel safe, relaxed, seen, heard and felt all the way, so your heart can speak freely, and you can express and create more of your highest dreams.
… I have this knack of being able to pick up on those little glitches you don't see in your life because you're so used to living with them. Things you don't know you don't know, and blind spots that keep you trapped in old patterns. I help you get clear on and transform them, so you can live better and have more success.
… I'm kind, but I'm also absolutely not afraid to tell you like it is and to give you a verbal kick in the butt if you need it!
… I help you transform emotional, mental and physical problems. Then, once you're clear, I help you map out strategies and systems so you can take clear, inspired action, whether in the personal realm, in your business or marketing.
… I help you make a plan so you can be sure to take each step in proper sequence. Why is that important? Ever tried to shift from 2nd to 3rd gear in your car while you're still parked in the driveway? Your life is like that, too. When you do things out of sequence, you end up in confusion, doubt and fear. When you do things in the right sequence, you're In the Flow – that's what plans are for!
… I support you in using and taking action on your unique-to-you plan! What good is a plan if you don't use it?
… Even when you forget who you are and what you're capable of, I hold the space for your Highest Being, your big heart and your ultimate success in your business and life.
My intention is for you to walk away from our time together feeling excited but
calm, inspired, expansive and enthusiastic.
Walking on air, feeling life fizz through your body!
WHAT DO YOU NEED?
PROGRAMS: If you are a coach or educator, I help you create the exact programs that are right for your audience, and put them into a profit structure that helps you build both residual and passive recurring income – so you can be teaching, coaching, marketing and making money even as you sleep!
MARKETING: Want to initiate simple but very powerful marketing strategies that YOU feel comfortable doing? If you want no more "I hate selling!" her mindset training is for you. I help you to think profitably, so you can start taking immediate actions that bring you concrete results.
COPY WRITING: I also help you hone your writing skills, so you can use just the right words that help YOUR people connect with you and buy your programs and services.
EMOTIONS: You, like any other person in business, have emotions, feelings, habits or limiting beliefs that stop you in your tracks. Really! Everyone – from newbie in biz to grizzled old billionaires! – has at least one glitch in their internal make up that keeps doors closed they wish they could pry open! What if you could  resolve whatever it is for you – completely?
So wherever you stand on the success path, I want you to have the most expanded life and business possible for you. I help you move forward unfettered, and start building the life YOU want.
If you'd like one or more private sessions, please contact me HERE!
SUCCESS SESSIONS

I hold private coaching sessions, both business and personal.
How does that work?
After you have paid for your session, we meet on zoom. I record the meeting for you as we work together. When we are done, I send you the audio and video files, so you can watch and listen to it as many times as you like.
You can get one session to start with. However, I recommend at least 3, because you took a long time to build your habits and thoughts – much as we all like to think we can clear a mess in a blink, they don't all go away after one session.
SURPRISE UPSETS
That said, I also do emergency sessions in case you're facing a trauma, surprise or shock, so you can resolve the effects of it and move on sooner, and more easily.
Contact me for a session, and let's get going!
When you work with me, I'll help you develop a powerful, indomitable success mindset so you can start to use all that creative energy that has been hiding behind the fear and pain all these years, just waiting for it to be safe to come out!
Start thinking about what would happen, for instance, if you were overweight, and if each extra pound was ten units of sheer energy once cleaned up!
It's the same with your so-called 'blocks' – think about each unit of blocked energy being equal to ten times its power once cleaned up and released!
MORE
If you'd like to know how to clean up backwards, block-based thinking and beliefs, so your life can run more smoothly, each and every one of my audios and ebooks shows you how to do that, as does working with me one-on-one.
You really can turn your blocks
into building blocks for your life successes!
To get one or more private sessions, please contact me HERE!