Congratulations!
When you choose to expand your knowledge and expertise, the whole world benefits!
I'll let you know the second I have the 1-2-3 Audio Book System in order and ready to go.
much aloha –
Angela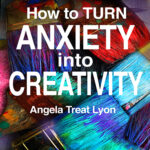 p.s. This is the cover for my first audio book – I'm so excited!
Let's see if we can get your book on ACX, too!